Blown-In Mulch Service Method
We have the ability to significantly improve the mulch service installation process of our products with our unique blower truck. Mulch Solution LLC's blown-in mulch service method allows us to be faster, cheaper, and cleaner that traditional landscapers. This innovative investment has allowed Mulch Solution LLC's to establish itself as a premiere service provider in the greater Charlotte area.
KEY ADVANTAGES OF USING OUR BLOWER TRUCK MULCH SERVICE
Affordable

Can serve entire project portfolios

Using equipment technology instead of hand laborers

Able to carry 300ft of hose

Do not have to stage material on site

Do not have to stage material on site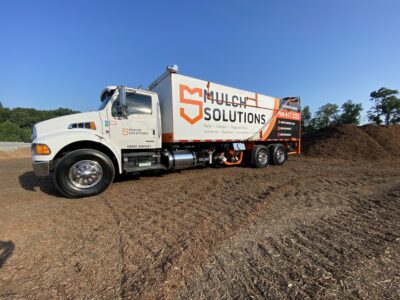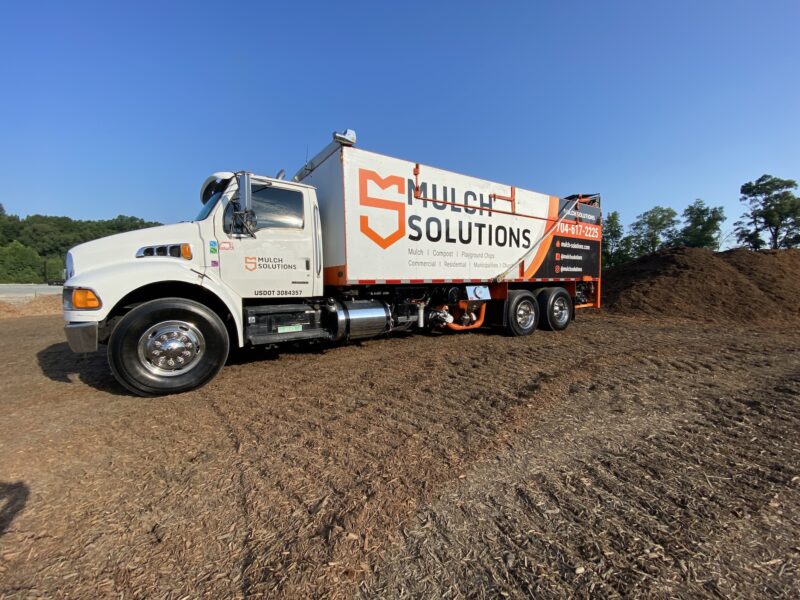 Mulch Solution's blower trucks helps eliminate the labor-intensive and time-consuming work traditionally associated with manually placing materials. Using modern blower technology, our trained operators have the ability to install materials in a uniform, precise application. Our truck holds up to 30 cubic yards of material, without the need to stage products on site. Our truck is also equipped with 300 feet of hose allowing us to service hard and inaccessible areas without damaging existing landscape.
The investment into modernized pneumatics and the belt conveying system has made the blown-in process more efficient. Materials can move through the hopper significantly faster that traditional approaches, improving hourly application rates. Our truck comes equipped with an analytics system that provides "real time" summaries of application rates and efficiencies which has improved our scheduling and project oversight.