PREMIUM MULCH BLOWING SOLUTIONS FOR OUR CLIENTS
Our mulch blowing trucks significantly improves the installation processes of our products allowing us to be 5x faster than traditional landscapers. We are well equipped to service the following markets:
Mulch solutions knows how laborious and tedious it could get to install bags and mulch bags in diverse landscapes. Partnered with the decline of landscapers in Charlotte, mulch installation service is hardly accessible – but also makes the service even more expensive to avail. We leveraged this concern and built our company that provides mulch blowing technology through our convenient delivery service. Not only does this provide convenience, but we also make sure that we set affordable prices for you. You don't need to worry about wasted material because our services consistently cover your entire project in a uniform and precise manner. Mulch Solutions provide only the premier mulch blowing service in the greater Charlotte area.
Our Mulch Blowing Services includes our Blow-in Mulch Service Method. This method operates using our exceptional blower truck for a more precise, more affordable, and cleaner option than traditional landscapers. Our blower trucks bring all your mulching needs with their capacity to hold in bulk up to 30 cubic yards of mulch and length of up to 300 ft of hose for more precision. Our blowing trucks also come with an advanced feature that calculates the exact calculation rates and other efficiencies in "real-time." Unlike traditional landscapers, you can assure that our trucks will get their job done with total efficiency without damaging and messing your project's area. If you let us know what you want, we will deliver that service to you no more and no less.
WHERE CAN I FIND MULCH NEAR ME?
If you live in Charlotte, North Carolina – Mulch Solutions is the best option for you!
Our company is the premier mulch blowing service in Charlotte, North Carolina. At affordable and reasonable prices, we provide mulch blowing services and products such as:
Mulch
Sand
Aggregates
Soil & Compost
Terraseeding ®
EXPERT MULCH BLOWING SOLUTIONS, OUTSTANDING SERVICE
Mulch Solutions LLC mulch blowing method allows us to be faster, cheaper, and cleaner than traditional landscapers. Our innovative blower truck technology has allowed Mulch Solutions to establish itself as a premiere service provider in the greater Charlotte NC and Greenville SC area.
In busy commercial areas that are always in a rush and never missing a beat, you can rely on Mulch Solutions for your mulch blowing needs. We only provide premium and efficient products and services for Charlotte, NC's metropolitan area for commercial establishments. Our unique blower truck technology gives you satisfying results for your landscaping, erosion control, and construction-related mulch applications. Unlike traditional landscapers, we work faster and cleaner. We know exactly how much materials to use because we believe that nothing should ever go to waste. We care about your resources too, which is why we provide affordable prices as we deliver our services through our competent and hardworking operators and applicators. Even when your location is by the hillsides, harsh terrains, and hard-to-reach areas, our commercial mulch blowing services will still reach you and deliver our premium services no matter what.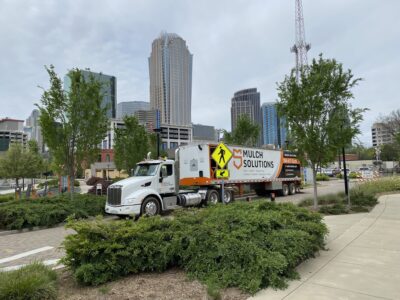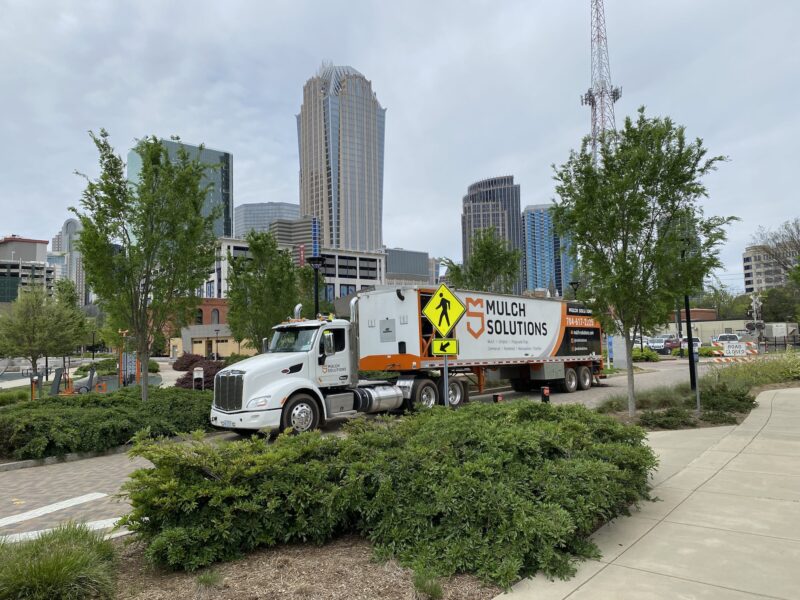 We provide services in the following markets:
Offices
retail stores
industrial areas
or just any establishment in the metro needing mulch services
We offer Mulch Blowing process in the form of:
Erosion and sediment control
Slope stabilization
Flood prevention
Streambank restoration
Stormwater management
A beautiful place attracts more people and becomes an overall pleasant place to be in, and availing of our services is a good investment for the business you are working hard to grow even further. No one likes a messy place to shop, work or stroll in – and we make sure always to give you the best of our products and services.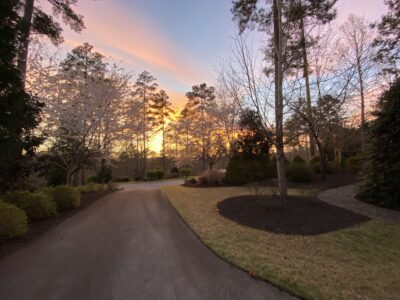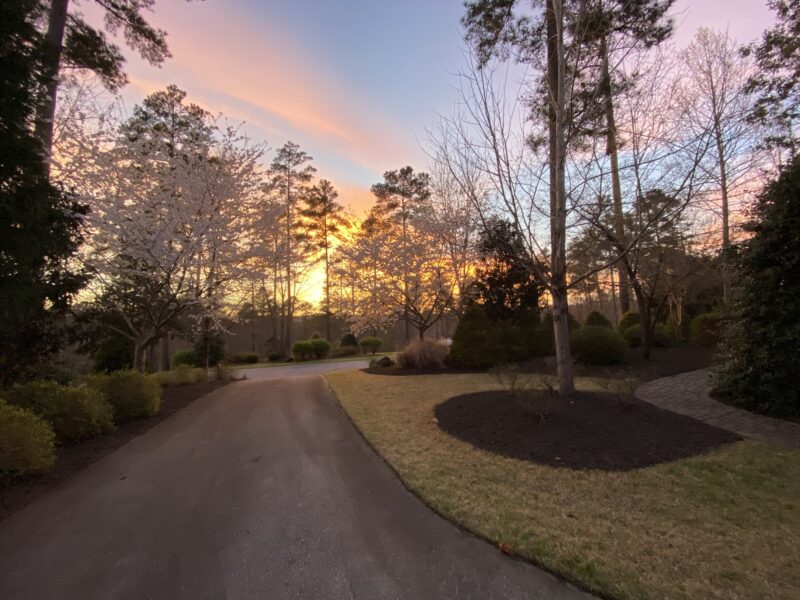 Our homes are where we eat, relax, exercise, work, and overall live. It is only essential that we make an effort to make it more beautiful. Whether you are a homeowner or even in the real estate industry, Mulch Solutions can provide you with products and services. We take pride in our Blow-in Mulch Service Method – a unique blower truck technology that overturns the traditional landscaping techniques. It can carry up to 30 cubic yards of material, and it has a length of up to 300 ft of hose for more precision. No material will clutter and go to waste because it has a built-in system that calculates exact measurements needed in real-time. With this more advanced technology, we can save you your time and money.
Aside from our Blow-in Mulch Service, we also supply various products related to landscaping and erosion control. The following Products are:
Mulch – these preserve soil moisture in your gardens to minimize watering your plants. When you use these, maintaining your plants would be a lot more convenient.
Sand – some residential areas may need sand, and Mulch Solutions provides the most affordable and reasonably-priced ones in Charlotte, NC market.
Aggregates – aggregates are used as a foundational material in building houses, including soil blends, round rocks, crushed rocks – and more.
Soil & Compost – If you want to grow healthier plants in your outdoor home, Mulch Solutions provides healthy soil and compost as the foundation of your plants' nutrients. We suggest that when you get these, it is only wise to get mulch with it.
Terraseeding ® – not all homes are the same. That is why we also provide this for slope stabilization purposes and erosion and sediment control.
For your residential mulch blowing needs, Mulch Solutions got you covered!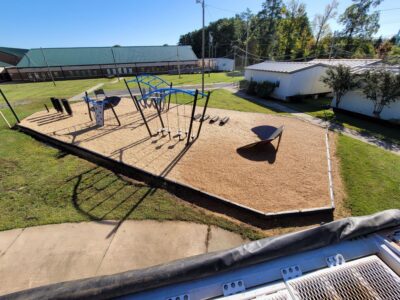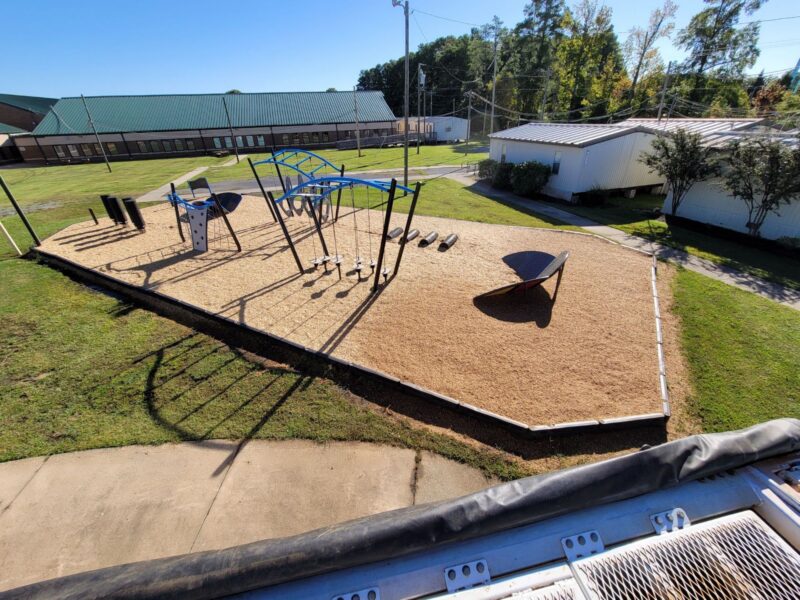 School playgrounds need to be safe and beautiful to suit children's inherent rowdiness and ample energy supply. Mulch Solutions offers to install or replenish quality products and services to establish or preserve beautiful and safe playgrounds. We only provide materials that authorities approve of to ensure safety. With our premier blower-truck technology, we can install these high-quality materials faster and more efficiently than traditional landscaping services. Not only is this instrumental for preventing accidents from playing, but we also know that children are only young ones – and they should remember these playgrounds as lovely places full of life. We also provide more affordable price points even with the best quality mulching products and services in Charlotte, NC.
If you are interested in our products or in need of mulch blowers, please contact us to send a quotation, and we will get back to you as soon as possible.