Providing
Premium

Church Mulch Blowing
We Service

Houses of Worship
Saftey Matters
Mulch Solutions can install or replenish material for safe and beautiful playgrounds. We use material that has been tested and approved to be compliant with governing bodies that inspect playground surfaces. We help school districts and park and recreation departments in the greater Charlotte area keep their playgrounds beautiful, safe, and refreshed all year round.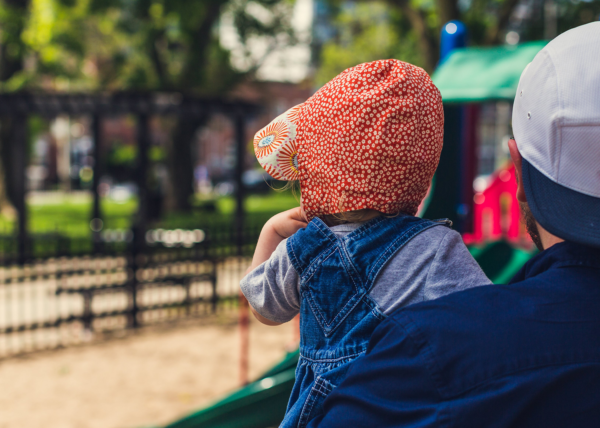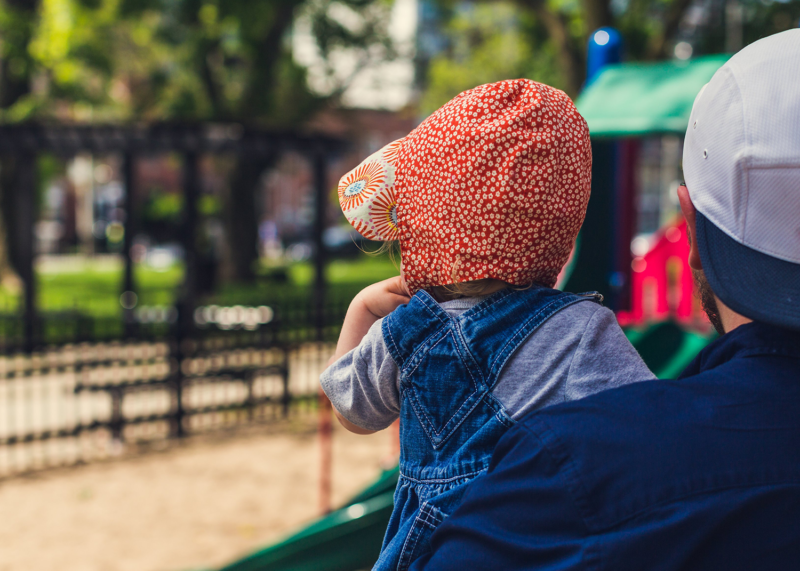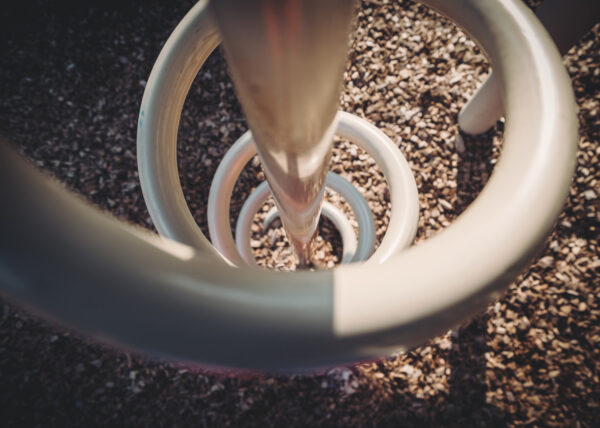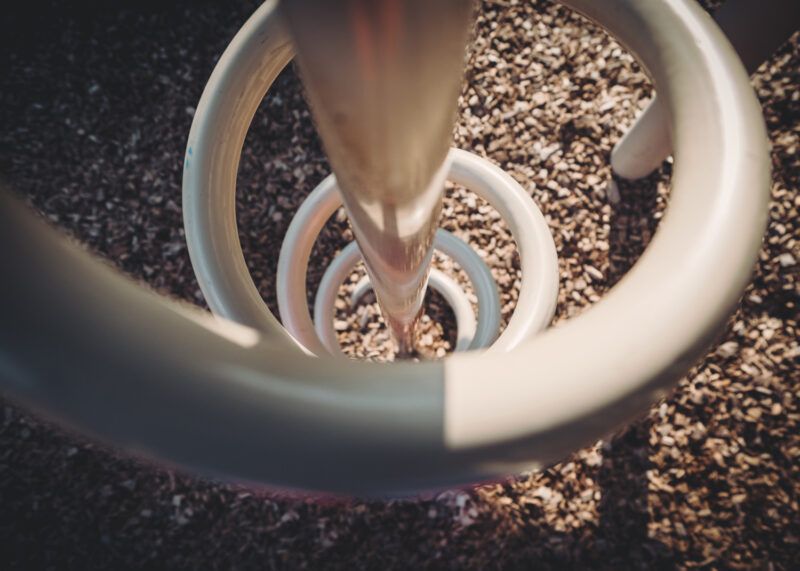 Blower Truck Solutions
Our blown-in method is the most cost effective and time efficient way to install playground material. Whether it's a new construction or a refresh, our blower trucks are the best option as they deliver and install the material. There are several advantages to our blower trucks. With no mess and no piles, the blown-in method provides easy access and minimal site disturbance. The material is placed quickly and evenly around the equipment at the proper depth level.
Church Mulch Blowing
Have you ever been amazed by churches with their mesmerizing beauty and tranquility? It's because churches also give time to maintain their landscape. A church is a place where people celebrate their love for their religion. It is a place where people gather no matter what age, gender, or race, but moreover, churches are a kingdom of God situated on earth, so maintaining its beauty is one of the most important things. Church managers get their church land areas mulched to enhance their attractiveness, fertility and avoid erosion. Mulching helps their lands become nourished and capable of sustaining various plants that enhance the church's look making Church Mulching necessary. If you're looking for the best "mulch near me" around Charlotte, North Carolina, Mulch-Solutions might be the exact service you need for your church landscaping needs!
In our more than ten years of work in the church mulch blowing business, one of the clients that we have mastered is the churches in Charlotte, North Carolina. The landscape around the facilities around churches needs to be maintained regularly. Because it has been a recurring need for church managers, we developed a system that improves our service delivery, making it more effective and faster! This is through our unique blow-in technology that includes blow-in trucks that can store up to 30 cubic yards of materials and a hose system that can reach up to 300 feet! This system allows us to bring so much material anywhere in Charlotte, North Carolina, and maximize the material's application in any church landscape.
Mulching works by layering materials on top of existing land, helping it hold its moisture to strengthen soil quality, increase soil fertility, and improve the area's visual appeal. Because churches cover a bulk amount of space, the unique blow-in technology is precisely the right way to do it! We can transform your church's yard and make it look better and healthier in such a shorter time than traditional mulching methods. Because of our service delivery's portability, we can always adjust according to the church's schedule of service. So if you want to maintain the soil integrity and enhance your church area's overall appeal in Charlotte, North Carolina, you should consider getting our church mulch blowing services!
Affordable Pricing & Fast Installation
Pricing matters in every organization; this is why we make sure that our services are affordable for Charlotte, North Carolina churches. As Charlottean natives, our values are firmly anchored to the beautification of our areas. We make sure that our service is affordable and reliable, so our clients don't take much time to decide on hiring us. We pride ourselves on beautifying our clients' properties and the whole city of Charlotte, North Carolina. Our high-quality service is packaged in the most affordable way we can offer to our valued customers. We make sure that our work is precise, useful and that we always leave our clients satisfied.
Churches are community facilities that need to be maintained. We make sure that we can deliver their mulch-blowing needs in the cheapest, most affordable way possible. Cost-efficiency is necessary for community facilities; that's why our church mulch blowing delivery will surely help save church managers' budget. We use the highest quality equipment to ensure that mulching is done precisely and affordably.
We can also conduct the church mulch blowing process as early as you need. Our blow-in trucks allow us to travel to your area anywhere in Charlotte, North Carolina, and bring you a bulk amount of materials. Our team to easily reach your church and do the church mulch blowing procedure as fast as we can in a suitable work-schedule! You don't have to worry about disrupting church service and activities because our experienced team knows just how to work at an efficient pace. In over ten years of much installation experience, we have mastered the work for churches all over Charlotte, North Carolina.
Clean & Precise
Every church has its own set of unique layouts and blueprints. In Mulch-Solutions, our planning prioritizes precision to ensure that our customers get every money they pay in return. Our technology has been calibrated to ensure that we only use the right amount of materials according to your land area. Because of this, we can avoid wastes from the church mulch blowing process. Our system makes sure that we're using just the right calculated amount of materials needed to fill your church land area.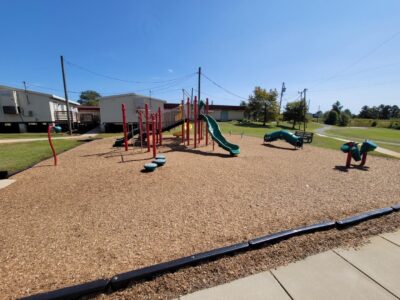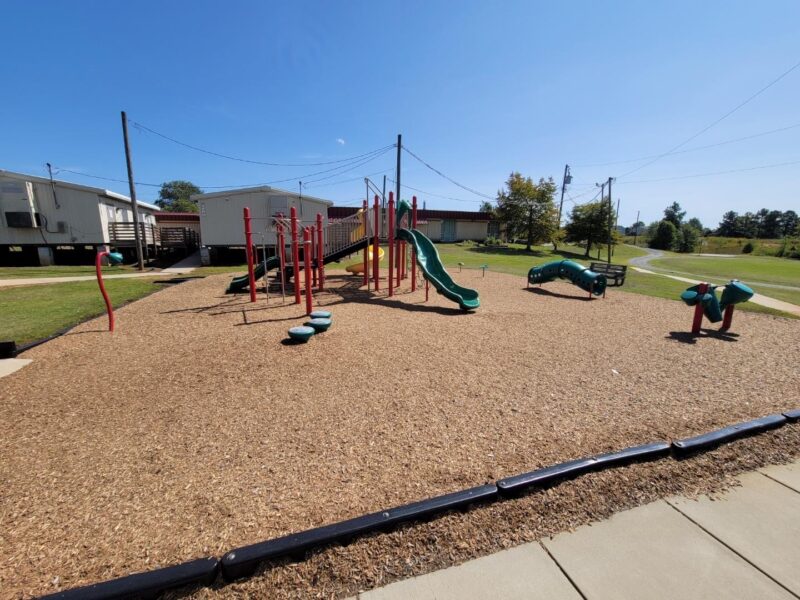 We also make sure that we have the right materials for your church mulch blowing needs. Our products are of the highest quality and are readily available for our customers. Here's a list of our products you can choose from if you're getting a church mulch blowing service from Mulch-Solutions:
Mulch

Sand

Aggregates

Soil and compost


Terraseeding

Turf-top dressing
If you're undecided about what materials you want to put in your church's landscape, we'll always be happy to help you decide what materials to use, so don't hesitate to send us a message! Our company has more than 10-years of experience working with various churches in Charlotte, North Carolina, helping maintain and supply mulching solutions to our loyal clients. In Mulch-Solutions, you're sure that you get high-quality church mulch blowing, using the best technology for mulch blowing, combined with 10-years of expertise and highly-skilled employees. We're dedicated to our craft but, most importantly, our mission to contribute to the beautification of Charlottean landscapes.
So if you're connected with a church located anywhere in Charlotte, North Carolina, and nearby areas, give us a call or message through our platforms, and we'll be there right away!