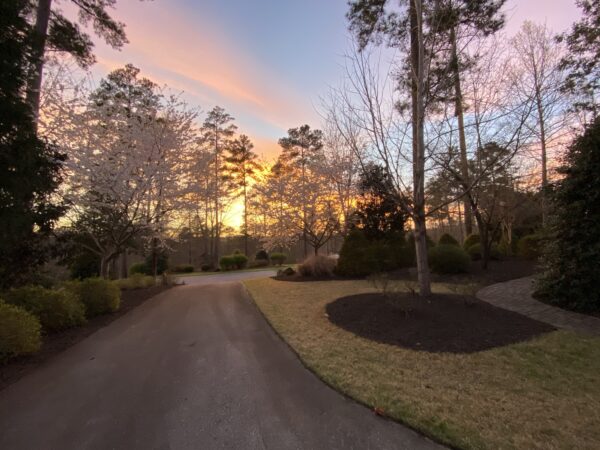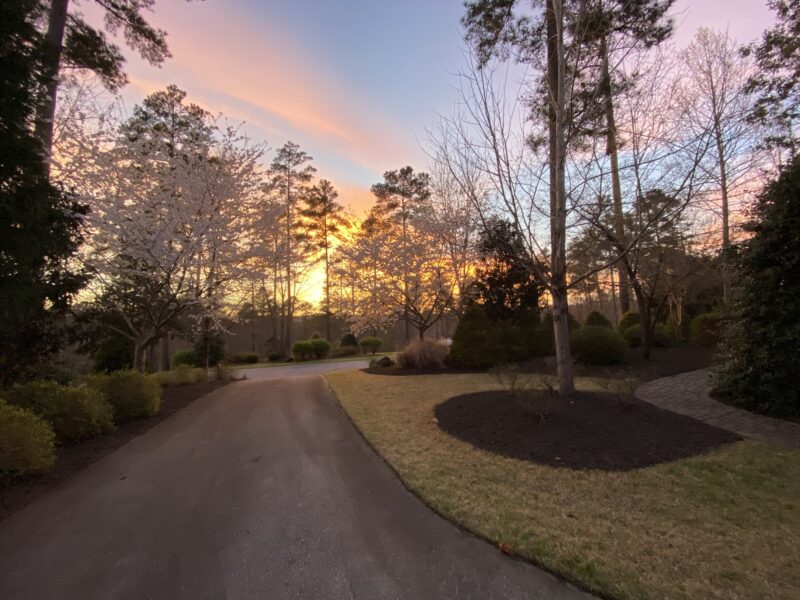 Statesville is a city of life. From the rich history to the growth and development of business and economy, there is so much you can get in Statesville, North Carolina. The active life of the city equates to the busy life of its residents. So who makes sure that their gardens and yards are given proper care? Our company took on the role of helping Charlotte's people in the beautification of their properties through our specialized work in mulching. Mulching allows the people of Statesville to enjoy the long term benefits of fertile land and a strong foundation where their homes are situated. So if you're located in Statesville, North Carolina, and you're looking for a way to strengthen and increase your home exterior's visual appeal, then you are on the right page!
Our company, Mulch-Solutions, understands that mulching can be time-consuming and labor-intensive for individuals like you. From choosing the right materials to purchasing and carrying all of the items you need to your land space, this type of landscape work will take much of your precious time. Our company streamlined all these processes for you. We deliver our services anytime and anywhere in Statesville, North Carolina. Our unique blow-in technology can bring you up to a bulk amount of 30 cubic yards of materials in the fastest way possible. We also have a specialized host system – a hose that reaches up to 300 ft in length, allowing us to navigate around your land as efficiently as possible. Because of this, the application becomes more efficient and effective, leaving clients like you are satisfied!
Unlike traditional landscapers, we use the best and most advanced technologies in mulch blowing. Our team dedicated its work to the development of the landscapes of municipalities in Charlotte, like Statesville. We strive to give you the most efficient and effective way of landscaping in Charlotte. In Mulch-Solution, you know you can be assured that work is effective and reliable.
Where can I find Mulch Statesville NC?
If you're ever thinking of getting a mulching service in your home or building in Statesville, NC, then Mulch-Solutions might be the company to call. We will provide mulching solutions to you right away! Using our unique blow-in technology, we can drive to your location any time! Plus, we're bringing bulk materials so you don't have to worry about transportation costs no matter how big your landscape is! You may also choose on our available products. Here's a list of products you can choose from:
Mulch
Sand
Aggregates
Soil & Compost
Terraseeding ®
Once you've decided on the right product you want for your landscape and we're ready to apply! Our highly professional staff will take care of your mulching needs with expertise, knowledge and the right equipment. So, if you're located anywhere in Statesville and you're looking for the mulching service provider that will meet all your needs and expectations, consider reaching out to Mulch-Solutions!
In Mulch-Solutions we take note of all your needs and we're ready to grant your dream landscape! Whether it's for your dream garden or a cool lawn, we can make it for you! So what are you waiting for? Go visualize the landscape you've always wanted and we'll take care of delivery!
Local, Trusted & Insured Company for Mulch Statesville NC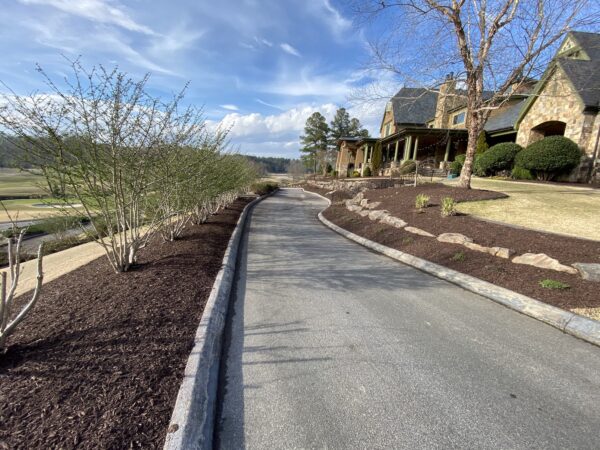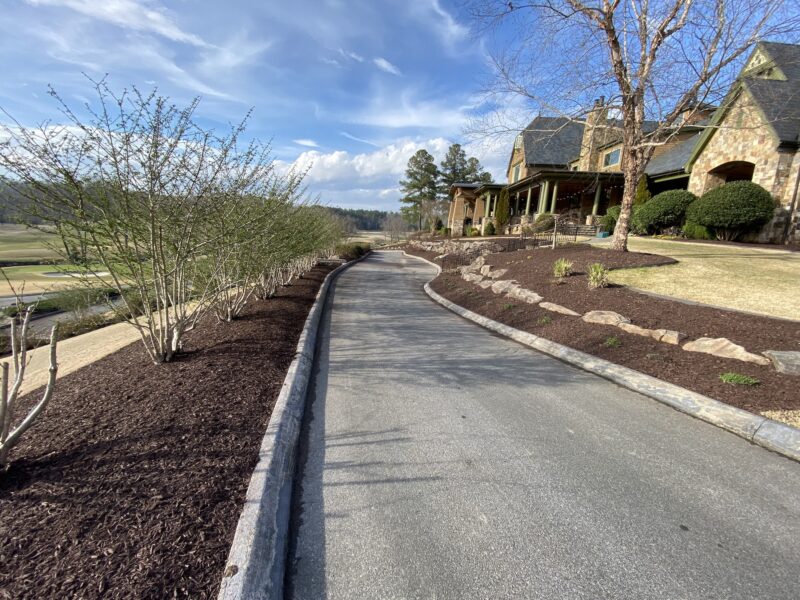 Mulch-Solutions started when our founder, Mack Partee, a dedicated native Charlottean, discovered the unique power of blow-in technology. As a professional, Mack graduated with a major in B.S. Turfgrass at Clemson University. He built a career in landscaping where he contributed his craft to the most prestigious bulk of lands like golf courses all over the United States, including the Augusta National, Home of the Masters, and the Country Club of the Rockies. The idea of founding a mulching business came when he realized that mulching the residential, commercial, and community areas is such laborious work. So he found a way to innovate the mulch installation process, cutting down the regular days of creating standard mulch installation into a streamlined process and leaving all the unnecessary work behind. It was the birth of Mulch-Solutions, a premium mulching company that is continuously serving Charlotte's mulching needs for more than ten years.
We pride ourselves on our reputation – if not the most reliable, one of the most reliable mulch installation service providers in North Carolina. Our client continuously trusts us for more than ten years due to our dedication and passion for beautifying our clients' properties and the whole of Charlotte. We're also an insured company, so you are assured that we're going to fulfill our duties to you one way or another!  We understand that development comes with the need to maintain the beauty and integrity of our natural lands.
Commercial, Industrial, Municipal & Residential
We're serving all commercial, industrial, municipal, & residential properties all over Statesville! So if you own or manage any properties under these classifications, Mulch-Solutions is the company to call!
Commercial – Your business is safe with us! We can make your landscape more visually appealing and safe for use! Attract more customers and maintain a safe space for your employees with Mulch-Solutions.
Industrial – Industrial properties might be big areas for work but we got it handled for you in the most cost-efficient way possible! With our blow-in technology your industrial area is done in no time!
Municipal – We provide premium quality services to municipal properties, may it be the local park or your sidewalks, our services are top of the line and guaranteed.

Residential

– We keep our services affordable and high-quality for all your residential property needs! May it be a small or large project our blow-in technology will surely help you!
Here are all the other services that our company can give you!
Erosion and sediment control
Playground installation
Slope stabilization
Flood prevention
Streambank restoration
Stormwater management
Green roof installation
So if you're located anywhere in Statesville, NC, and you're in need of the mentioned services, you might want to consider a fast and reliable mulching service delivery for your commercial, industrial, municipal, and residential landscapes.
Contact Us Now
If you want to avail of our premier services or simply have more questions, contact us through the platforms below. Our operators in Charlotte, NC are highly responsive!
Call us at 704-617-2225
Send us an email: info@mulch-solutions.com
Visit and like our Facebook page