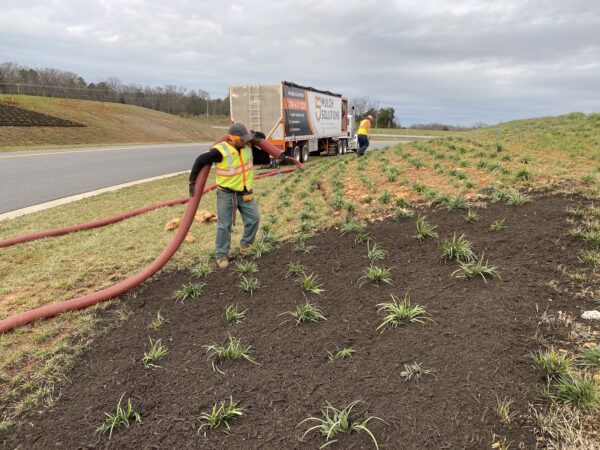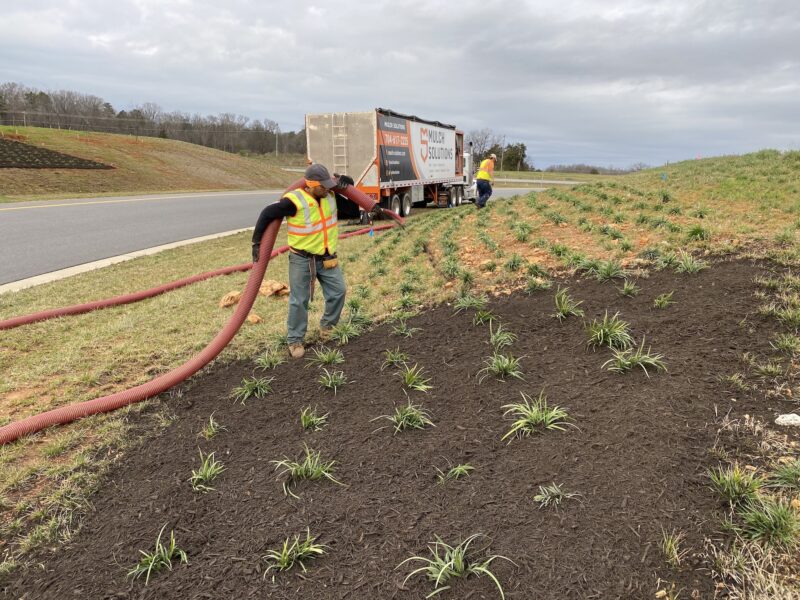 Matthews is known for its laid-back vibe and residential establishments. If you live in Matthews, NC, you are lucky because you live in one of the best places to live in North Carolina! Living in a beautiful area like this means that it is only proper to keep your yards and outer space beautiful. Whether you are a homeowner or an owner of a commercial establishment – you will need maintenance for your outdoor spaces. You are in luck because not only are you living in this beautiful town, but the best and cost-effective mulching service is also readily available to you! Mulch Solutions is your premier choice when it comes to mulching products and services.
Our company understands how laborious and time-consuming it could get to carry around bags of mulch and other mulching materials around different places. You will be exerting energy to carry these bags, drive to and from the mulch store, and still unload these things again. It doesn't end there; you will also need a landscaping expert to do the mulching job for you, which is, by the way – hard to find in Matthews right now more than ever. We know this struggle by heart, that is why our company offers to deliver products and services straight to your yard! That is right; we will cover all the bulk materials, delivery, and unique mulching services in one complete package.
No more need for tedious traditional landscaping; Mulch Solutions uses an advanced technology called Blow-in Mulch Service Method. The method uses our exceptional blower truck for a more precise, more affordable, and cleaner option. It can hold materials up to 30 cubic yards in bulk and has a length of up to 300 ft of hose for precise application. Speaking of precision, it has a built-in system that calculates the exact measurements, rates, and other quantities in real-time so you can track the accuracies.
Sand, Compost, & Mulch Matthews NC
If you live in Matthews, NC, you are in luck because you don't need to go far to find the best mulch products and services in Mulch Solutions. We offer all sorts of mulching materials and advanced blow-in services. Our products include:
Mulch – we can't call ourselves Mulch Solutions when we are not confident about the quality of our mulch. What does it do? It simply prevents moisture from the soil from evaporating so you can look after your plants in landscape beds, playgrounds, and green roofs in low maintenance. What else? It looks clean and pleasing to the eyes!
Sand – sand instantly makes any landscape look divine. This can be frequently seen in athletic fields, playgrounds, and turf-top dressings. Mulch Solutions boasts its high quality and fine sand for a reasonable price.
Aggregates – if you are looking for a more rocky side, we offer aggregates in the form of round rocks, crushed rocks, soil blends, cinder rock, and more of that rough stuff you will need for construction foundations, nature trails, crawl spaces, and even roofs.
Soil & Compost – every living matter needs a proper dose of nutrition and a healthy environment to glow and thrive. If you are landscaping, chances are you also have ornamental plants planted in your yard. We provide a healthier foundation for your plants to absorb all the nutrients it needs from a healthy soil and compost. Tip: when you get our soil and compost, it is only wise to get mulch with it to trap all the good stuff in.When you get these things, you won't have to worry about carrying these materials from one place to another because we deliver then straight to you.

Terraseeding ®

– this has been a popular method over the years. Not only is it faster way of seeding, but it is also more efficient and more cost-effective. Our blower truck can even reach hard-to-access places to make sure every area is covered.
Local, Trusted & Insured Mulch Matthews NC
We devote our products and services from a fellow native of the Tar Heel State to another. Our founder, Mack Partee, is a native North Carolinian born in Charlotte who dedicated his career to building his landscaping expertise and technologies related to it. In college, he majored in B.S. Turfgrass at Clemson University and meticulously worked on several prestigious private golf courses all over the United States, including Augusta National, Home of the Masters, and Country Club of the Rockies. He further expanded his background in the commercial landscape industry, and along the way, he became impressed by the blower truck technology. He developed a great fascination with how fast the once tedious and laborious process of mulch installation by traditional landscapers can now happen better and quicker – hence, he started our company called Mulch Solutions.
You can trust us with your mulching needs because our company prides itself on pure expertise and integrity in the field. We make sure to only deliver the best of the best of our materials and services to you. So if you live in Matthews, NC, availing of our products and services also means that you are helping your local community thrive. And why wouldn't you? We have the best and premier mulch blowing service in town!
Commercial, Industrial, Municipal & Residential
We offer and deliver our mulch blow-in service on Matthews's different markets such as Commercial, Industrial, Municipal, and Residential.
Commercial – beautiful landscapes attract more customers in commercial areas. If you are a business owner in the Matthews metro area, you can never go wrong with investing in our blow-in services. We do our job providing commercial mulch in offices, retail, industrial, and HOA most efficiently and cost-effectively.
Industrial – if you want to maintain your industrial yards and spaces, Mulch solutions provide efficient and cost-effective mulch products and blow-in services to keep your spaces tidy and put-together.
Municipal – a good community is made of beautiful spaces for children to grow, industries to thrive, and families to do recreational activities. Our company provides premium services in municipal landscapes, particularly schools, government sites, and parks and recreation. We get our job done to beautify communities with our friendly rates yet high-quality services and long-lasting products.

Residential

– whether inside or outside, it is essential to keep our homes beautiful. If you are the type that likes to keep their yards beautiful, you can give us a call, and we will discuss the best options for you.
Our company's primary service offerings include the following:
Erosion and sediment control
Playground installation
Slope stabilization
Flood prevention
Streambank restoration
Stormwater management
Green roof installation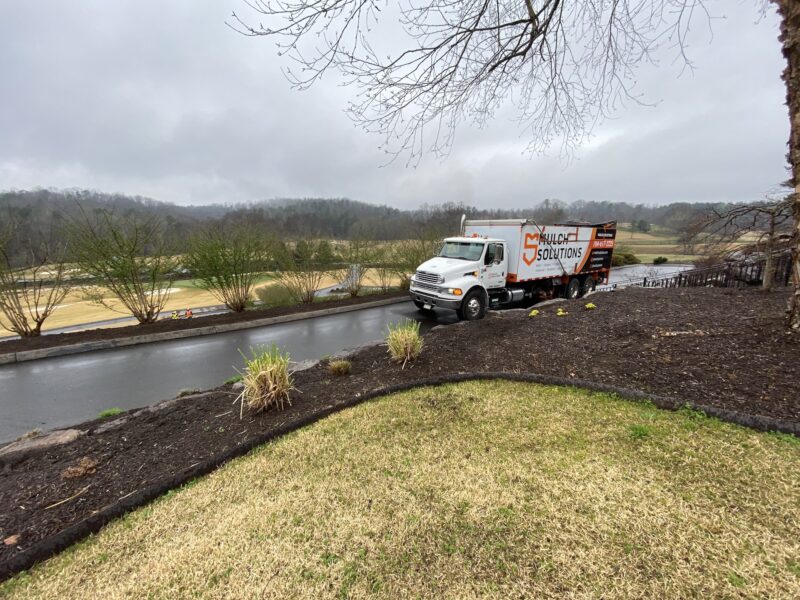 If you are in the following areas and looking for the best services mentioned on our site, worry not because Mulch Solutions is the most trustworthy option for your commercial, industrial, municipal, and residential landscapes.
Contact Us Now
If you want to avail of our premier services or simply have more questions, contact us through the platforms below. Our operators in Matthews, NC, are highly responsive!
Call us at 704-617-2225
Send us an email: info@mulch-solutions.com
Visit and like our Facebook page